Hi all,
How are we all doing today?
Today's post is one that I'm looking forward to writing, so much so, that I've pushed it to the top of my ever growing tagged list – oops!
It's the Burn, Rewrite or Reread book tag. Basically, you choose three books/series that you've read for each question, and you have to choose out of the three which one you'd burn, rewrite or reread. (Please don't judge me for my answers in advance, but please do comment if you do disagree with any of my choices and why that is) I'm also going to choose 10 different book genres/authors for each round, to have a good mixture of books included.
I was tagged by the lovely Dorka over at https://berriesandbooksblog.wordpress.com. You can check out her answers and post here: https://berriesandbooksblog.wordpress.com/2017/09/11/burn-rewrite-or-reread-book-tag/
The tag was officially made by Lauren Ann on Youtube, you can check the original video here. 🙂
I tag the following people, make sure you go and check out their blogs:
Sarah – https://bookhookednook.wordpress.com/
Danielle – https://theintrovertedbooknerd.wordpress.com/
Megs – https://betweenthepages13.wordpress.com/
Bluestocking Bookworm – http://www.bluestockingbookworm.com/
Jackie – https://thebookwormcafeblog.wordpress.com/
Hope you enjoy!
---

Round 1:
Roald Dahl Children's books:
Matilda, The BFG, Going Solo
REREAD: The BFG – It's always been one of my favourite Roald Dahl books.
REWRITE: Matilda – In my opinion, there were some parts that could have been written a little differently.
BURN: Going Solo – This was my least favourite Roald Dahl book, I never fully clicked with it.
Round 2:
Harry Potter books:
The Chamber of Secrets, The Goblet of Fire, The Order of the Phoenix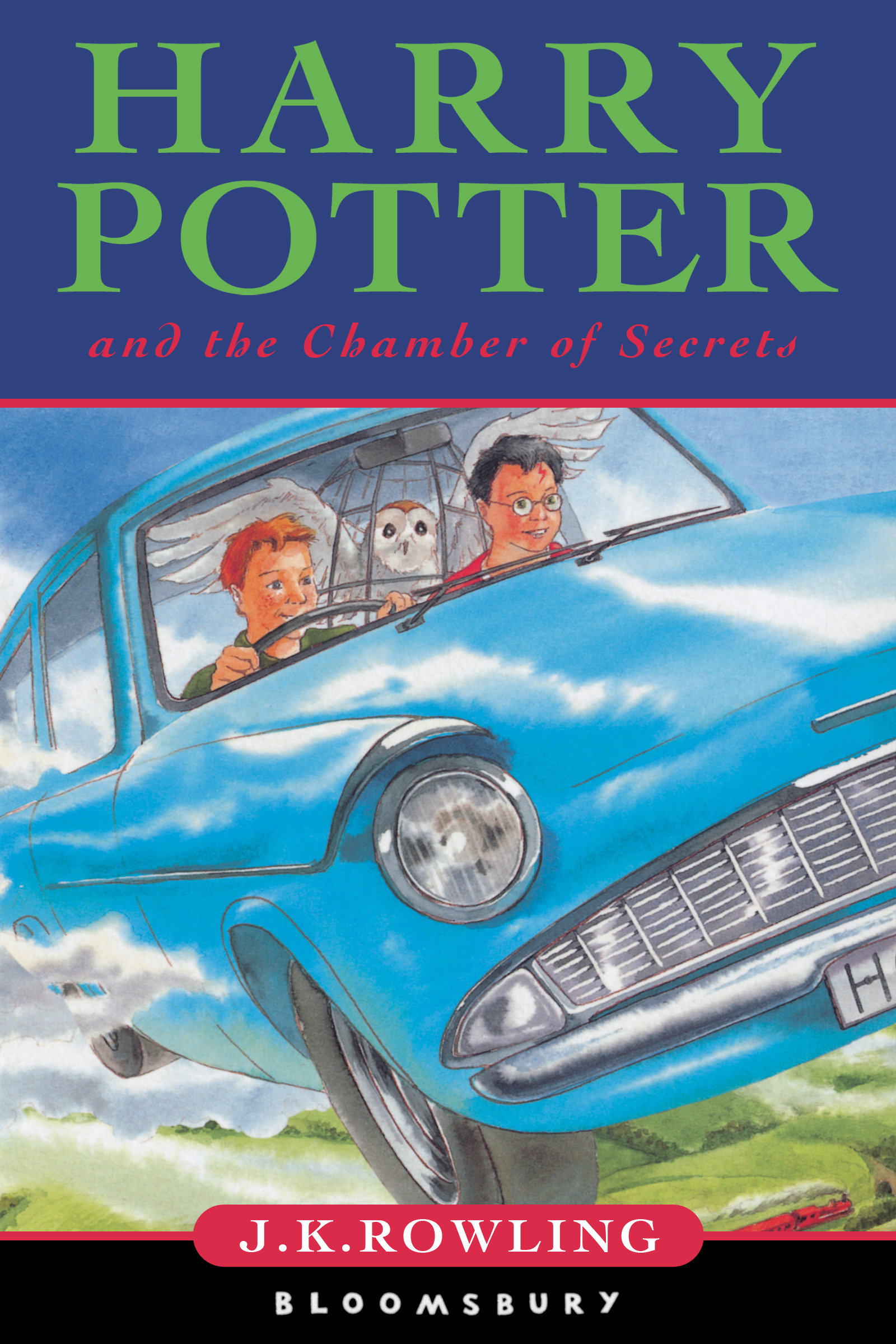 REREAD: The Goblet of Fire – It's my favourite Harry Potter book.
REWRITE: The Chamber of Secrets – It could have been longer, and I felt that some parts could have been explained in more detail.
BURN: The Order of the Phoenix – It's my least favourite Harry Potter book, and I'm just going to say two words that make me want to burn it… DOLORES UMBRIDGE.
Round 3:
Giovanna Fletcher books:
Dream a Little Dream, Billy and Me, You're the One That I want
REREAD: Dream a Little Dream – It was a book I enjoyed reading on the train to and from work last Summer.
REWRITE: You're The One that I Want – I absolutely loved this book, but I wanted Maddy to choose the other person, not the one that she did. I won't say who, as I don't want to spoil it for anyone planning on reading it!
BURN: Billy and Me – I've still not read it all, so I can't fully comment on the novel as a whole. But from what I've read of it so far though, I much prefer the other two novels.
Round 4:
The Demonata series:
Lord Loss, Demon Thief, Hell's Heroes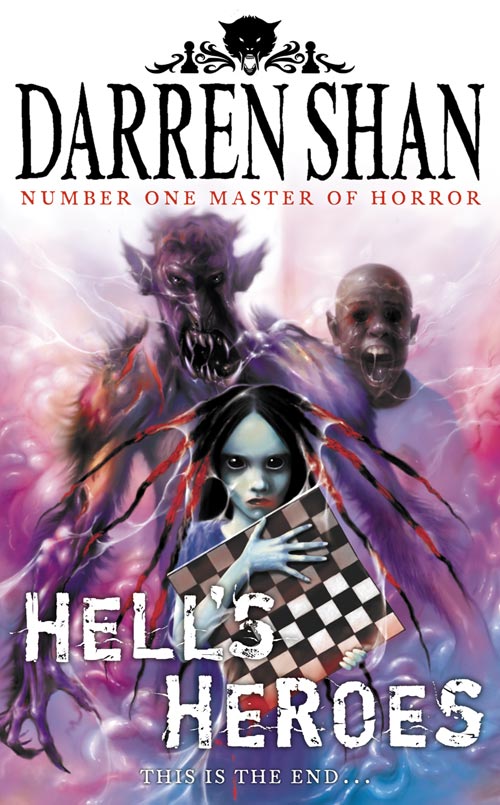 REREAD: Lord Loss – Of course I chose this one to reread, it was a no brainer. I've already reread it so many times over the years. It will always be a strong favourite for me. Such a fantastic book!
REWRITE: Hell's Heroes – This is due to a certain character's death that I was not prepared for and still haven't fully got over! 😦
BURN: Demon Thief – It's by far my least favourite book in the whole series. I think it's due to the fact that I loved Lord Loss so much and in my opinion, the next book to follow it would never be as good. This book is narrated and centred around completely different characters, and in a completely different time frame too, which took a while for me to adjust to. I still like it, but it's my least favourite in the series.
Round 5:
Vampire books:
The House of Night Series, Twilight, The Vampire Diaries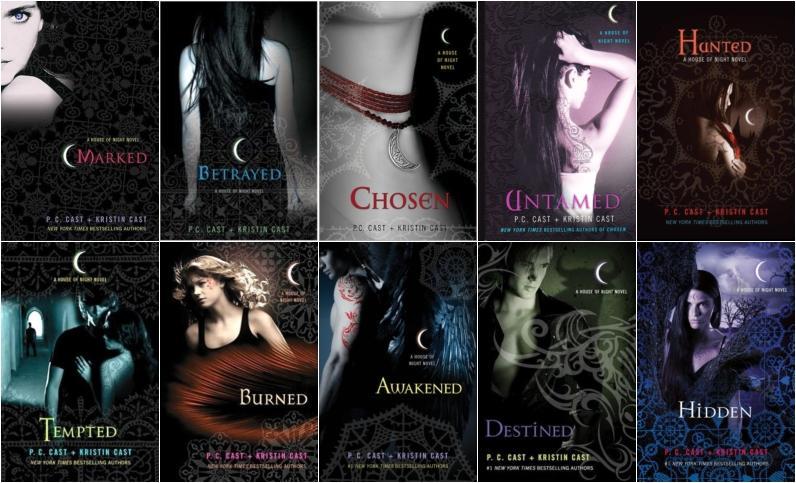 REREAD: The House of Night series – Although I still haven't finished all of them (really need to soon), I enjoyed the ones I have read a lot!
REWRITE: Twilight – Although I do love this series, there are parts of it that bothered me, especially in the last book, which is why I would rewrite them.
BURN: The Vampire Diaries – This may be an unpopular opinion, but I didn't enjoy the books much when I tried to read them years ago. I do like the TV series (on season 7 atm) though.
Round 6:
Women's Fiction Classics:
Jane Eyre, Wuthering Heights, Rebecca
REREAD: Rebecca – I read this for one of my university modules and I wished that I'd read it sooner. It's such a brilliant book!
REWRITE: Wuthering Heights – I much preferred the first half of the novel to the second. I still enjoyed the book, but if I were to rewrite it, I'd include more about Cathy and Heathcliff for sure!
BURN: Jane Eyre – This was such a difficult round, I don't know why I did this to myself. Out of the three I'd have to burn this novel, but I still love it though!
Round 7:
Classic Horrors:
Frankenstein, Dracula, The Woman in Black
REREAD: Dracula – I think it's a fantastic book, one I've already read a few times.
REWRITE: Frankenstein – I read the 1818 original text for a university module and there some parts that I'd change. I think this version differs slightly to the later version however.
BURN: The Woman in Black – Okay, so technically this one doesn't count as I haven't actually read the book. I have however seen it on stage and in the cinema. I enjoyed the film, but the stage show was slightly disappointing for me. This may have been because they didn't use microphones so it was difficult to hear what was going on. I included it because I wanted to have a sort of classic horrors round.
Round 8:
Children's books based on history:
The Boy in Striped Pyjamas, King of Shadows, The Story of the Amulet
REREAD: King of Shadows – It's a good short read.
REWRITE: The Boy in Striped Pyjamas – This may be an unpopular opinion, and I want to start by saying that I did enjoy this book, and I think it's absolutely fantastic at portraying how horrendously awful Auschwitz was to younger readers. I studied History, and in particular The Final Solution for my degree and dissertation, and I'll be honest, there are a fair few parts of this book that are historically inaccurate. I do understand that this is fiction however, but if I could, I would rewrite it slightly to provide a more accurate representation of what Auschwitz was like.
BURN: The Story of the Amulet – This book I read as part a Children's Literature module at university, and I did not like it at all.
Round 9:
Random books:
Of Mice and Men, Elizabeth is Missing, The Fault in our Stars
REREAD: The Fault in our Stars – Need I say anymore? This book made me cry so much, but it's such a great read.
REWRITE: Of Mice and Men – Like most people in the U.K., I studied this text for GCSE English Literature. I did enjoy it, but didn't like the ending and various events that led to what happened at the end (I won't include any spoilers, don't worry).
BURN: Elizabeth is Missing – I attempted to read this two years ago as I heard so many good things about it, but I just couldn't click with it. I'm about a third of the way through it still. I will finish it one day as I hate to leave books unread, but It's not one I'm enjoying currently.
Round 10:
Shakespeare plays:
King Lear, Macbeth, Romeo and Juliet
REREAD – MacBeth – I haven't read this in so long, and want to read it again.
REWRITE – King Lear – I would have written parts of it differently.
BURN – Romeo and Juliet – Sorry, not sorry. It's my least favourite Shakespeare play that I've read and I found no interest in it at all.
---
Social Media Links:
For The Love Of Books Facebook – https://www.facebook.com/FTLOBOOKS/
Personal Facebook – https://www.facebook.com/ashleigh.williams.9041
Going Solo book cover – https://images.gr-assets.com/books/1391620175l/6678.jpg
The Chamber of Secrets book cover – https://vignette1.wikia.nocookie.net/harrypotter/images/1/17/Chamberofsecrets.jpg/revision/latest/scale-to-width-down/333?cb=20150208225435
The Goblet of Fire book cover – https://images-na.ssl-images-amazon.com/images/I/41AF6KHRGML.jpg
The Order of the Phoenix book cover – https://images-na.ssl-images-amazon.com/images/I/5123M2VGGKL._SX306_BO1,204,203,200_.jpg
Dream a Little Dream book cover – https://images-na.ssl-images-amazon.com/images/I/817p9RtqpeL.jpg
Billy and Me book cover – https://images-na.ssl-images-amazon.com/images/I/81VI1o8k6lL.jpg
You're the One That I Want book cover – https://images.gr-assets.com/books/1392930366l/20877628.jpg
Lord Loss book cover – https://upload.wikimedia.org/wikipedia/en/2/2a/Lordlossukfull.jpg
Demon Thief book cover – https://upload.wikimedia.org/wikipedia/en/1/1c/Demon_Thief_UK_Cover.jpg
Hell's Heroes book cover – https://vignette1.wikia.nocookie.net/demonata/images/a/a5/Hell%27s_Heroes_cover.jpg/revision/latest?cb=20130702000758
House of Night series cover – https://library.cofc.edu/wp-content/uploads/2015/09/the-house-of-night-series.jpg
Twilight series cover – https://ashleighbekkah.files.wordpress.com/2017/09/9dab6-twilightseries.jpg
The Vampire Diaries series cover – http://vignette2.wikia.nocookie.net/vampirediaries/images/4/4a/The_Vampire_Diaries_Wiki-Background.png/revision/latest?cb=20150421164646
Jane Eyre book cover – https://2982-presscdn-29-70-pagely.netdna-ssl.com/wp-content/uploads/2016/09/Vintage-UK.jpg
Wuthering Heights book cover – https://images-eu.ssl-images-amazon.com/images/I/41950iezKfL._SY291_BO1,204,203,200_QL40_.jpg
Rebecca book cover – https://margotmcgovern.files.wordpress.com/2014/05/rebecca.jpg
Frankenstein book cover – http://68.media.tumblr.com/70b103d73c0941ed062524771566041e/tumblr_n8cvejpR5p1qkl5tno5_400.jpg
Dracula book cover – https://i.pinimg.com/736x/00/2e/f8/002ef839ad28cd5900d0dfa05bc66978–horror-books-horror-movies.jpg
The Woman in Black book cover – https://images-na.ssl-images-amazon.com/images/I/A1X02Ys3nvL.jpg
The Boy in Striped Pyjamas book cover – https://images-na.ssl-images-amazon.com/images/I/61sidpXiAIL.jpg
King of Shadows book cover – https://upload.wikimedia.org/wikipedia/en/b/ba/King_of_Shadows_cover.jpg
The Story of the Amulet book cover – https://images.gr-assets.com/books/1327883966l/763489.jpg
Of Mice and Men book cover – https://images-na.ssl-images-amazon.com/images/I/512RYvvDVJL._SY344_BO1,204,203,200_.jpg
Elizabeth is Missing book cover – https://images-na.ssl-images-amazon.com/images/I/91kpnjVvctL.jpg
The Fault in our Stars book cover – https://thevioletfemmes.files.wordpress.com/2014/07/the-fault-in-out-stars.jpg
King Lear play cover – https://images-na.ssl-images-amazon.com/images/I/71iVaWX5b6L.jpg
MacBeth play cover – https://i.pinimg.com/736x/45/45/49/45454998ece5bd879f9a1461ec4c748a–shakespeare-macbeth-shakespeare-love.jpg
Romeo and Juliet play cover – http://www.hoodedutilitarian.com/wp-content/uploads/2013/05/ROMEO-AND3-COVER.jpg