Hi guys,
Hope you're all having a fab week so far!
Here's my latest Top 5 Wednesday post, it's a sentimental one!
Enjoy,
---
Top 5 Wednesday (T5W) was created by the YouTubers Lainey – https://www.youtube.com/user/gingerreadslainey/videos and Samantha – https://www.youtube.com/user/thoughtsontomes in 2013. I know I'm late to the party, but it's better late than never eh? It's a tag used by both YouTubers and Bloggers.
A new topic is chosen weekly and every Wednesday you upload a list of 5 books that are related to the chosen topic.
If you would like to get involved and join in, here is a link to the Goodreads group where each topic is published: https://www.goodreads.com/group/show/118368-top-5-wednesday
---

THE T5W TOPIC THIS WEEK IS BOOKS YOU'RE THANKFUL FOR:

A lot of these books have already been featured in my Top 5 Wednesday lists before, but they are ones that do mean a lot to me.
1. The Harry Potter Series – J. K. Rowling
This one goes without saying. It's one the first book series I remember reading and it kick started my love for reading.
2. The Demonata Series – Darren Shan
I absolutely love this series of books. It began my love for horror books and Darren Shan definitely influenced my writing style.
3. The Hobbit – J. R. R. Tolkien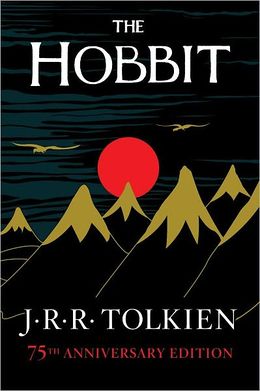 Again, this is another book I loved as a child and still do now. I think it's utterly fantastic.
4. Secrets – Jacqueline Wilson
I loved this book as a child and it was probably my favourite Jacqueline Wilson book. It mentions Anne Frank, and it encouraged me to read her diary. If you know me well, you'll know that I have a big interest in the Second World War and this book in some ways sparked this further.

5. Reasons to Stay Alive – Matt Haig
This is a brilliant quick read, and I encourage everyone to give it a read. It's an extremely helpful and insightful book, and I commend Matt Haig for his honesty throughout it.
---

Social Media Links:
For The Love Of Books Facebook – https://www.facebook.com/FTLOBOOKS/
Personal Facebook – https://www.facebook.com/ashleigh.williams.9041
For The Love Of Books Instagram – https://www.instagram.com/_fortheloveofbooks_/
Personal Instagram – https://www.instagram.com/ashleighcanflyy/
For The Love Of Books Twitter – https://twitter.com/FTLOBOOKS
Personal Twitter – https://twitter.com/ashleighcanflyy
Goodreads profile – https://www.goodreads.com/user/show/69229254-ashleigh-williams
Contact me:
Email – ashleigh-bekkah@hotmail.co.uk
Credit to:
Harry Potter photo – http://www.ibs-b.hu/data/migrated/2011/07/harry-potter-books.jpg
Demonata photo – https://ashleighbekkah.files.wordpress.com/2017/11/97b26-darren2bshan.jpg
The Hobbit photo – https://vignette1.wikia.nocookie.net/lotr/images/6/67/9780547928227_p0_v1_s260x420.jpg/revision/latest?cb=20130412192904
Secrets photo – https://images.gr-assets.com/books/1178915507l/853374.jpg
Reasons to Stay Alive photo – https://images-na.ssl-images-amazon.com/images/I/71pV9PPv-ML.jpg