Hi everyone,
I hope you're all well today. I can't believe there's only 5 days left until Christmas! I'm so excited.
Today's post is my latest Top 5 Wednesday Post.
I hope you enjoy,
---
Top 5 Wednesday (T5W) was created by the YouTubers Lainey – https://www.youtube.com/user/gingerreadslainey/videos and Samantha – https://www.youtube.com/user/thoughtsontomes in 2013. I know I'm late to the party, but it's better late than never eh? It's a tag used by both YouTubers and Bloggers.
A new topic is chosen weekly and every Wednesday you upload a list of 5 books that are related to the chosen topic.
If you would like to get involved and join in, here is a link to the Goodreads group where each topic is published: https://www.goodreads.com/group/show/118368-top-5-wednesday
---

THE T5W TOPIC THIS WEEK IS MY TOP 5 BOOK OF 2017:
So I haven't read half as many books as I've wanted to this year, which I'm quite sad about. But here are my top 5 choices of the books that I did read. I can't wait to read so much more in the new year! 🙂
There's one book that I wanted to place third on this list, but I can't as it's still in it's manuscript stage!

1. The Gentleman's Guide to Vice and Virtue – Mackenzi Lee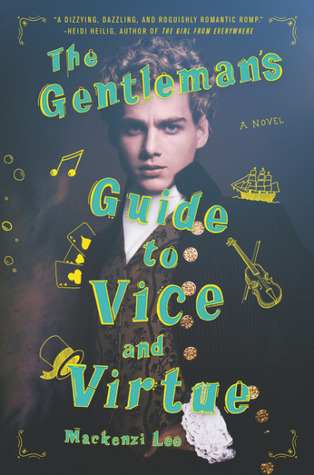 2. The Couple Next Door – Shari Larpena

3. Milk and Honey – Rupi Kaur

4. All That She Can See – Carrie Hope Fletcher

5. Wilde Like Me – Louise Pentland
What were your favourite reads of 2017? Do you have any of the same? Do you have any recommendations for me? Let me know in the comments below. 🙂
---

Book reviews of these books:
Here are links to my book reviews of these books if you are interested in reading them (I will be writing a review of Wilde Like Me very soon):
The Gentleman's Guide to Vice and Virtue book review – https://ashleighbekkah.wordpress.com/2017/12/15/book-review-the-gentlemans-guide-to-vice-and-virtue-mackenzi-lee-blogmas-day-15/
The Couple Next Door book review – https://ashleighbekkah.wordpress.com/2017/10/22/book-review-the-couple-next-door-shari-lapena/
Milk and Honey book review – https://ashleighbekkah.wordpress.com/2017/12/02/book-review-milk-and-honey-rupi-kaur/
All That She Can See book review – https://ashleighbekkah.wordpress.com/2017/12/02/book-review-milk-and-honey-rupi-kaur/
---
If you're interested in purchasing any of these books, you can do so here:
The Gentleman's Guide to Vice and Virtue
*
The Couple Next Door*

Milk and Honey*

All That She Can See
*
Wilde Like Me*
---
Social Media Links:
For The Love Of Books Facebook – https://www.facebook.com/FTLOBOOKS/
Personal Facebook – https://www.facebook.com/ashleigh.williams.9041
For The Love Of Books Instagram – https://www.instagram.com/_fortheloveofbooks_/
Personal Instagram – https://www.instagram.com/ashleighcanflyy/
For The Love Of Books Twitter – https://twitter.com/FTLOBOOKS
Personal Twitter – https://twitter.com/ashleighcanflyy
Goodreads profile – https://www.goodreads.com/user/show/69229254-ashleigh-williams
Contact me:
Email – ashleigh-bekkah@hotmail.co.uk
Credit to:
GGTVAV book cover – https://images.gr-assets.com/books/1492601464l/29283884.jpg
*Disclaimer – Any links with an * after them are affiliate links. This does not impact you as a reader of my blog. If you choose to purchase an item using an affiliated link from my site, I may earn a small commission. This does not affect the price you pay for an item or impact your purchase in any way. All of the money earned (if any) will be put back into my blog to allow me to make the best content I possibly can. I hope this is okay. 🙂