Hi everyone,
I hope you're doing well!
This post is a little delayed considering Christmas was so long ago, but I thought I would combine my December and January book hauls as I had so many in December compared to January.
It's a long post so grab a cup of tea and make yourselves comfy! 🙂
Enjoy,
---

Books I received for Christmas:
I'm so excited to read Turtles All The Way Down; all I've heard is praise for it thus far. I really enjoyed reading Matt Haig's Reasons To Stay Alive, so I'm hoping I'll enjoy How To Stop Time just as much.
I enjoy reading books based on World War II so I can't wait to get stuck into Munich especially. If I Was Your Girl has been on my tbr for a while, I realised a few days ago that I actually own an iBook of it which I'd completely forgotten about. But you can never have too many copies of the same book right?! 😛
I've been intrigued by The Christmasaurus ever since Tom Fletcher (from McFly) announced he had written it. I hope he's as talented as a writer as he is with singing! I've never read Murder on the Orient Express before, and when I saw this specific copy in Tesco I thought it was so pretty and had to add it to my Christmas list. I've heard SO many great things about The Hate U Give and can't wait to finally get round to reading it.
I've been intrigued by these twisted Disney tales for a while and really wanted to have the whole collection. When I added them to my Amazon basket however, I completely forgot to match up the covers. If you're anything like me, you'll be slightly annoyed that I've got two different sets of covers – DOH! Never mind, both versions of the covers are still nice. (The first two sets of photos on each line are the same book by the way, it's the front and back cover).
I love Cara Delevigne, so when I heard she'd written a book I was intrigued and wanted to read it. The Red Queen I purchased for a friend for Christmas too. She's already read it and I can't wait to finish it to discuss it. I love Gi's books so much so naturally I had to ask for a copy of her latest book for Christmas!
The Secret is a book I've wanted to read for a while. It's all about the Law of Attraction and how to apply it to your life. It's something I've been interested in reading up on for a while now and I'm enjoying the book so far. I love Robbie Williams and wanted to read his latest book. I know that it's likely ghostwritten, but it still sounds interesting to me.
I can't wait to read The Force Doth Awaken. If you've not realised already, it's Star Wars: The Force Awakens reimagined and written in Iambic Pentameter. If you've not guessed already, I freaking love cats so 365 Reasons to Love your Cat is definitely a well suited book for me!
---

Great Bloggers Group Chat Secret Santa:

If you've read any of my posts before, you'll know that I'm part of a Great Bloggers Group Chat with some of the loveliest book bloggers. For Christmas, a few of us decided to do Secret Santa. Shoutout to Shawn for organising it all, THANK YOU! It was a great success! 🙂
The lovely Dorka had me for secret santa and sent me The Space Between. It's a book I've wanted to read for a while and I was so happy when I opened it. Thank you Dorka, you're the best!
I'll be doing a belated blog post of what I sent and received soon. I figured that if you're anything like me then you'll probably enjoy having a look! 🙂
---

Goodreads Competition:

This was one of the books that I won back in October, which I mentioned in my October Book Haul. It didn't arrive so when I chased it up, they were nice enough to send me a copy a few days later.
---

Books I've purchased:
Can we take a second to appreciate how GORGEOUS the cover of Caraval is please? Not only that, but the page edges are sprayed yellow too (this is an exclusive copy sold only in Tesco). I've wanted to pick up a copy of this book for a while, so when I saw how pretty this copy was, I had to pick it up straight away. IT has been on my to buy list for a while, so I decided to finally purchase it out of my Christmas money. It's a hefty book, 1116 pages long to be exact. I don't think it will be a book I'll pick up right away, but I will definitely read it this year. I watched the new film adaptation and thought it was brilliant.
---

Books I was given:
I went to Schindler's factory when I visited Krakow a few years ago. It was an interesting and moving experience. I cried my way through the film and have wanted to read the book for a while. My boyfriend's parents gifted me these three books as they were sorting through their bookshelf. Of course I said yes to free books. These are all war related books which is an interest of mine.
---

Physical ARC's:
I can't wait to start reading these books! Thanks to Penguin Random House for sending me a copy of The Intruder and to Little Brown for sending me Force of Nature. I'm participating in the Force of Nature blog tour on the 9th of February so keep an eye out for the post! 🙂
---

NetGalley ARC's: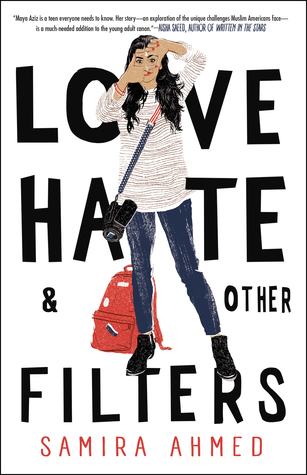 I've heard great thing about Love, Hate & other Filters and can't wait to start reading it.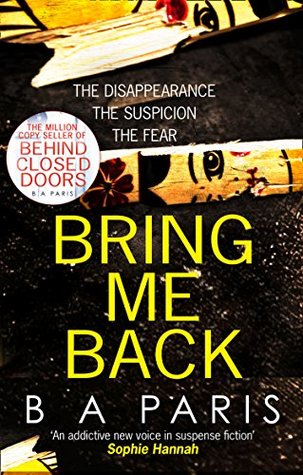 I'm currently reading The Hazel Wood and will be posting a review of it shortly! 🙂
---

Audible:

Final Girls is my current audiobook on audible. I'm around ten chapters in at the moment. It's a book I've greatly anticipated reading for a few months.



I've heard that this books is a lovely read and I'm looking forward to listening to it soon.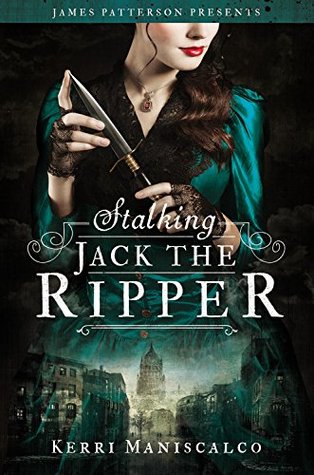 I bought Stalking Jack the Ripper for Sarah, who I had for secret santa. I'd not heard of it before and when I read the blurb I thought it sounded brilliant. I can't wait to get stuck into it!
---

iBooks:
This is another book I've heard great things about. It was on offer on the Apple iBooks store so I took the oppourtunity to buy it!
---

Christmas Bookish Honourable mentions:
I just wanted to mention a few other bookish things I received for Christmas quickly. Thank you to my lovely friend for buying me the Jelly Slugs and coasters. I saw the coasters in Primark but decided to be good and not buy them. She was with me at the time and bought them as part of my Christmas present off her. 🙂
I had to include the Harry Potter purse and bauble. I know baubles are meant for Christmas, but I think I'm going to keep it in my study all year because it's so pretty! I can't wait to try the butter beer I was bought, although I think it almost looks too nice to drink! When I visited the Harry Potter Studios in London I tried some of their butter beer and wasn't a fan of it. I'm hoping I'll enjoy this version a bit more!
The last two things I've included aren't bookish, but are things I always use when reading. I recently had a new coffee machine and spotted this cute mug in Starbucks. I'm so happy I got it for Christmas, it's the perfect size and there's nothing better than a nice warm drink while reading. I love to light candles when I'm reading too and I spotted this candle in boots. As it wasn't in a box I only paid £4 for it and it's a Yankee Candle too (I love them) – Bargain! It smells so good.
Did you receive any books for Christmas? If so, what one is your most anticipated read? Mine is Turtles All The Way Down. Let me know in the comments below. 🙂
---
If you're interested in purchasing any of the books/items I've mentioned here are the links to the ones still available to purchase:
Turtles All the Way Down
*
How to Stop Time
*
Hold Back the Stars
*
Fatherland
*
Munich
*
If I Was Your Girl
*
The Christmasaurus: The Musical Edition: Book and Soundtrack
*
Murder on the Orient Express
*
The Hate U Give
*
Disney Villains Fairest of All Novel
*
Disney Villains: A Whole New World Novel
*
Disney Villains: Poor Unfortunate Soul Novel
*
Disney Villains: As Old As Time
*
Mirror, Mirror
*
Red Queen
*
Some Kind of Wonderful
*
The Roanoke Girls
*
The Secret
*
Reveal: Robbie Williams
*
William Shakespeare's the Force Doth Awaken: Star Wars Part the Seventh
*
The Space Between
*
Coming Home to the Comfort Food Café
*
Caraval Tesco Limited Edition
IT
*
Schindler's List
*
Tommy Jim in Flanders Fields
*
When Pigeons Come Home to Roost
*
Harry Potter House Coasters
Harry Potter Bauble
Harry Potter Jelly Slugs
*
Flying Cauldron Butterscotch Beer 12 OZ (355ml) – Single bottle
*
Starbucks Candy Cane Christmas Mug
*
Yankee Candle Festive Cocktail Jar Candle – Small
*
Love, Hate & Other Filters
*
WaR: Wizards and Robots
*
The Innocent Wife
*
The Tree House
*
German Prisoners of War in the United States
*
Chemistry Lessons
*
The Girlfriend
*
The Hazel Wood
*
It Had to Be You
*
How to be Happy
*
---
Social Media Links:
For The Love Of Books Facebook – https://www.facebook.com/FTLOBOOKS/
Personal Facebook – https://www.facebook.com/ashleigh.williams.9041
For The Love Of Books Instagram – https://www.instagram.com/_fortheloveofbooks_/
Personal Instagram – https://www.instagram.com/ashleighcanflyy/
For The Love Of Books Twitter – https://twitter.com/FTLOBOOKS
Personal Twitter – https://twitter.com/ashleighcanflyy
Goodreads profile – https://www.goodreads.com/user/show/69229254-ashleigh-williams
Contact me:
Email – ashleigh-bekkah@hotmail.co.uk
Credit to:
Penguin Random House – https://www.penguinrandomhouse.co.uk/
Little Brown – https://www.littlebrown.co.uk/
NetGalley – https://www.netgalley.co.uk/
Love, Hate & Other Filters book cover – https://images.gr-assets.com/books/1498910824l/31207017.jpg
It Had to Be You book cover – https://images.gr-assets.com/books/1510558717l/36525950.jpg
Bring Me Back book cover – https://images.gr-assets.com/books/1508201081l/35857495.jpg
Wizards and Robots book cover – https://images-na.ssl-images-amazon.com/images/I/41AT-IBjAAL.jpg
The Innocent Wife book cover – https://images.gr-assets.com/books/1502302153l/32187685.jpg
The Tree House book cover – https://images-eu.ssl-images-amazon.com/images/I/41pllrvG8bL.jpg
German Prisoners of War at Camp Cooke, California book cover – https://s3.amazonaws.com/netgalley-covers/cover128599-medium.png
Chemistry Lessons book cover – https://images.gr-assets.com/books/1510322796l/32070436.jpg
Postcards From Auschwitz book cover – https://images.gr-assets.com/books/1511900510l/36680200.jpg
The Girl Friend book cover – https://images-na.ssl-images-amazon.com/images/I/41z2ubHj-SL._SX335_BO1,204,203,200_.jpg
The Hazel Wood book cover – https://www.penguin.co.uk/content/dam/catalogue/pim/editions/409/9780141388663/cover.jpg
How to be Happy book cover – https://images-na.ssl-images-amazon.com/images/I/51bFoax4deL._SX316_BO1,204,203,200_.jpg
*Disclaimer – Any links with an * after them are affiliate links. This does not impact you as a reader of my blog. If you choose to purchase an item using an affiliated link from my site, I may earn a small commission. This does not affect the price you pay for an item or impact your purchase in any way. All of the money earned (if any) will be put back into my blog to allow me to make the best content I possibly can. I hope this is okay. 🙂